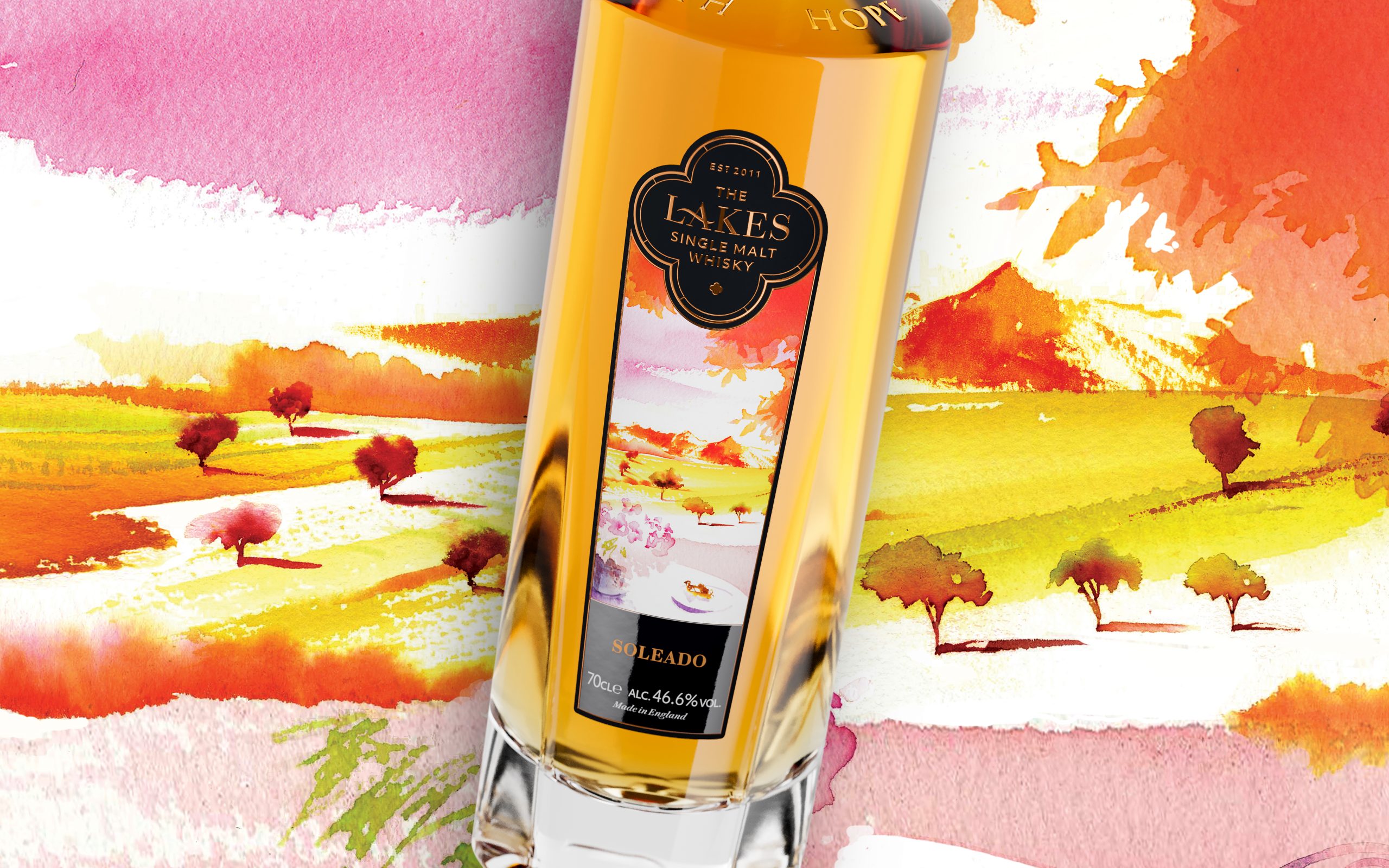 SOLEADO
'Lakes' Single Malt Whisky
Lakes Whisky creative team requested that the colours used in the landscape created for their packaging, was to reflect the mood, floral and citrus notes associated with this latest blend.
I was originally asked to produce a scenic typical of the Andalusian landscape  in a format that served both a wrap round box design and from within in it a cropped design for the label. There was a change of direction however during production and the creative team decided rightly, that the crop design itself contained all the elements required in the original brief.
"The whisky notes reflect the sense of travelling through the bright and luscious aroma-rich valleys of vibrant orange groves, where the fresh tang of Seville mermelada is ever present in the air,  awakening a fragrant backdrop of freshly cut flowers,
….but really, the landscape is what should do the talking here".
Lakes Whisky